Everything is soldered and working.
After I finished the hardware part I finally managed to do the cabling.
First all LEDs got a cable to one pin then the cables got cut and soldered to the pin header.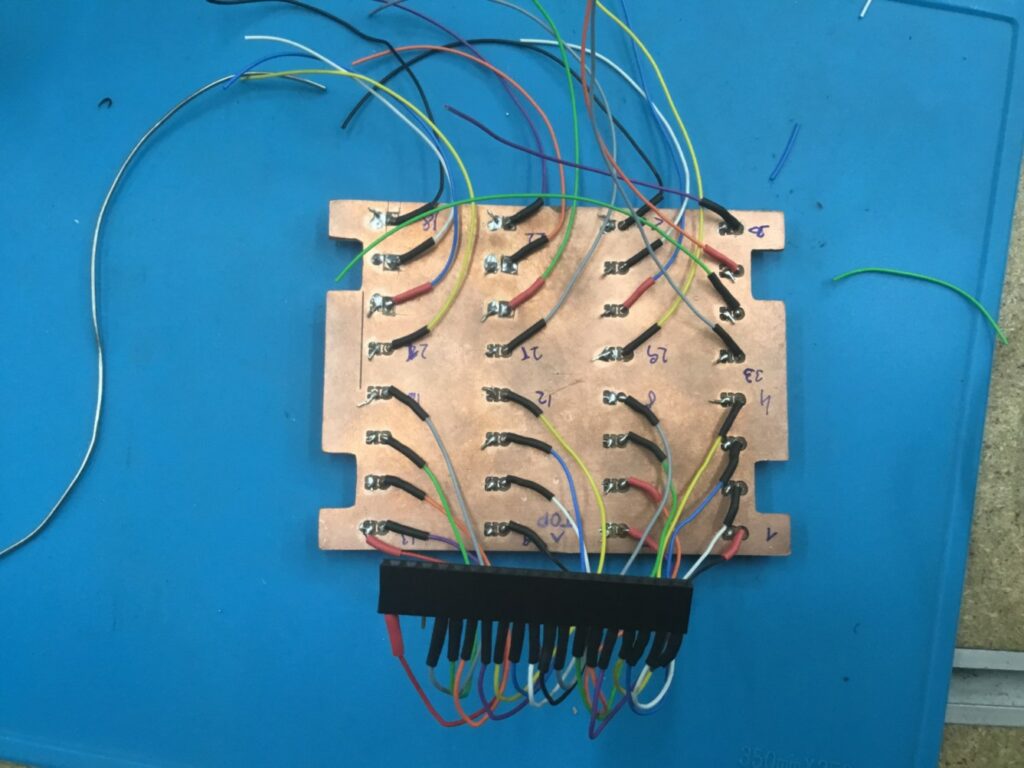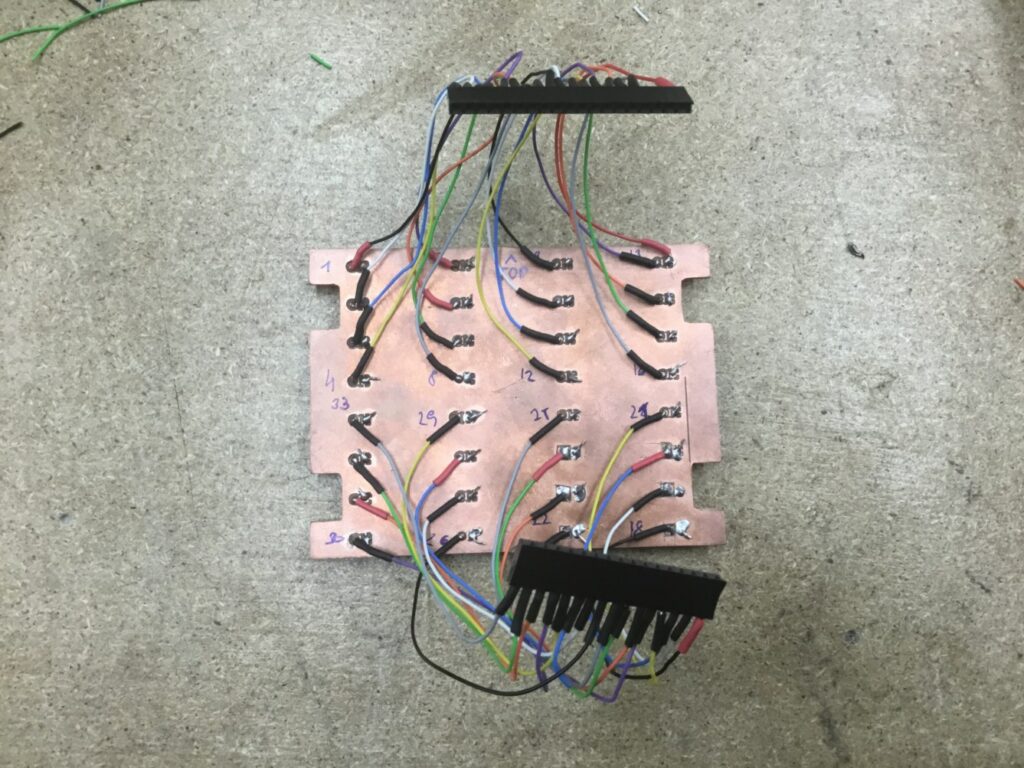 Before adding the heat shrinking I tested if I accidentally created some shorts while soldering.
Finally everything got screwed together and I did a test run.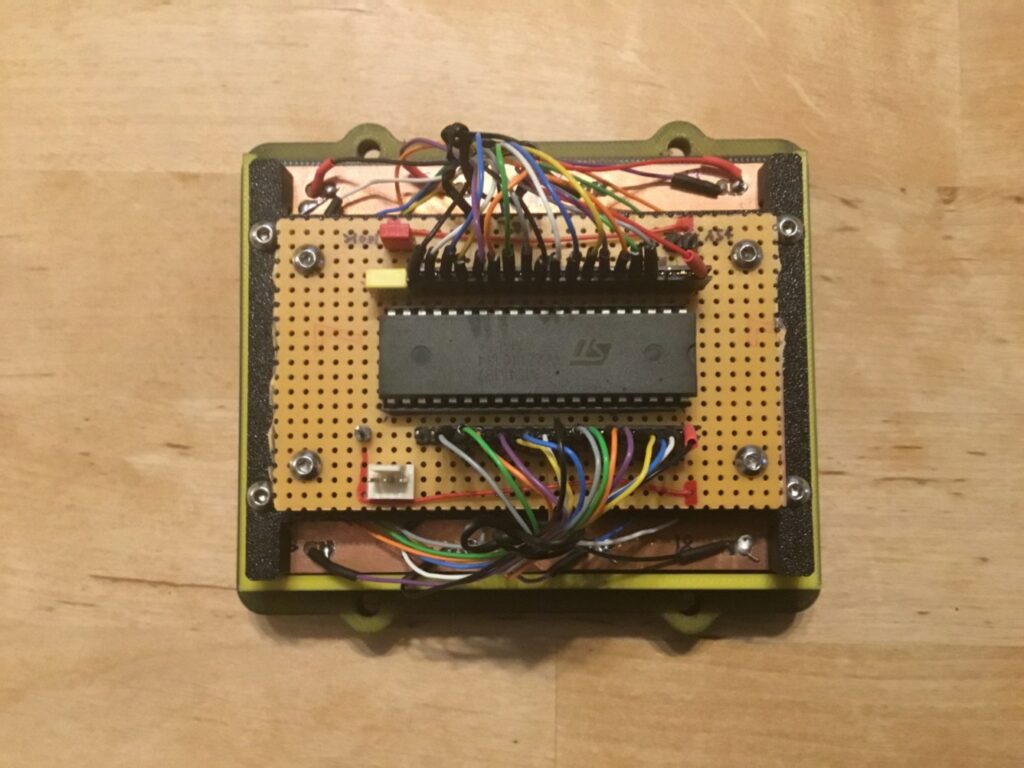 At the first test I got a little shock – LED No.1 ("SEAT NOT ARMED") didn't light up.
I had to resolder one of the pins which got loose when soldering the cable.
But then came the big moment of lighting up the whole panel.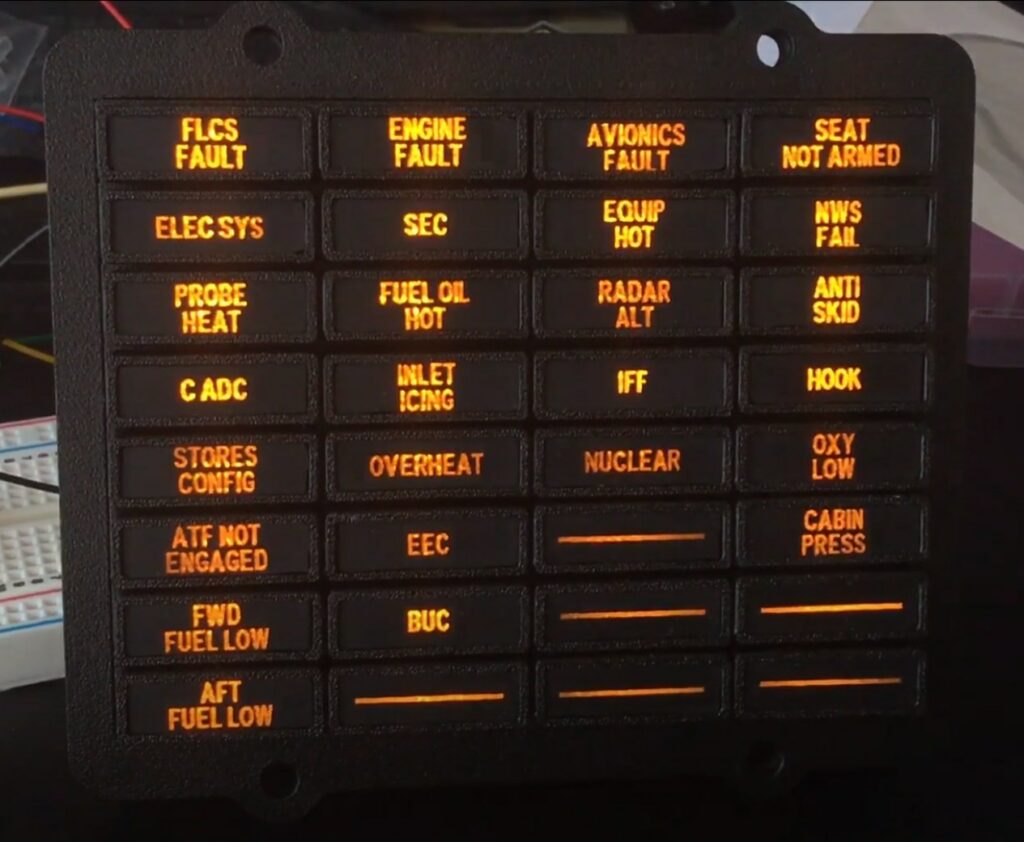 The lower displays are a bit darker because I screwed up when lasering those. It's much more pronounced on the picture than in real life, so I will keep them that way for the moment.
And that's how it looks "in action":