All holes have been drilled
At last – after countless holes drilled, countersunk and tapped the parts for the left console are done.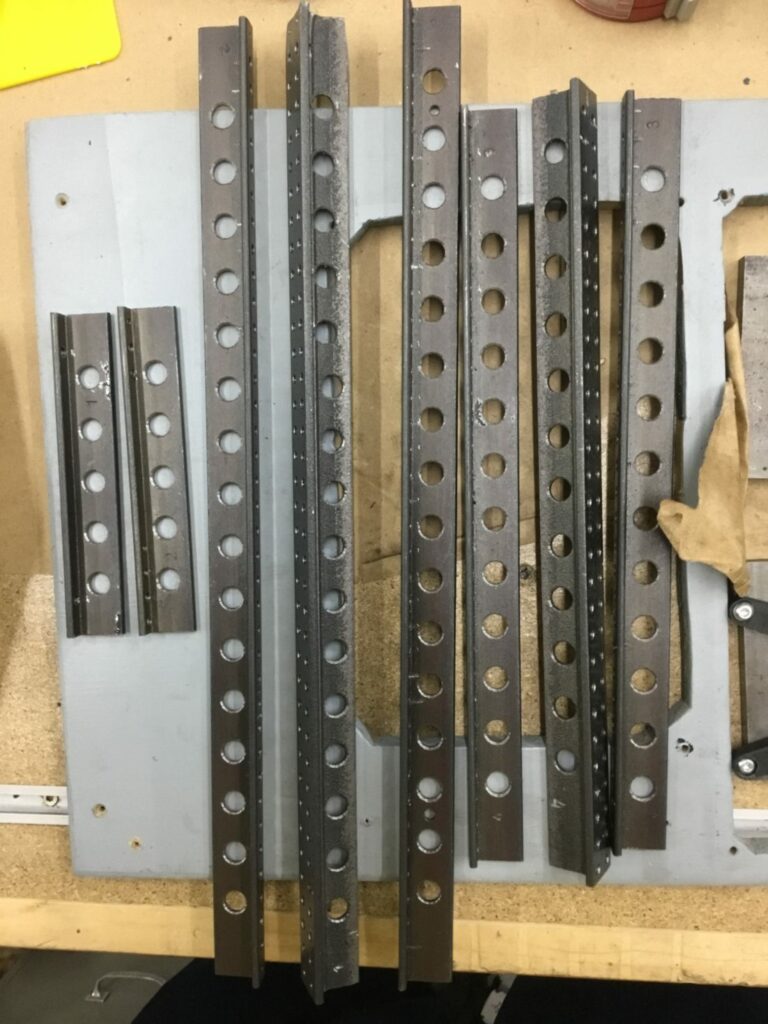 When the welding helpers are in place, the parts will have the correct distance before getting held in place for welding..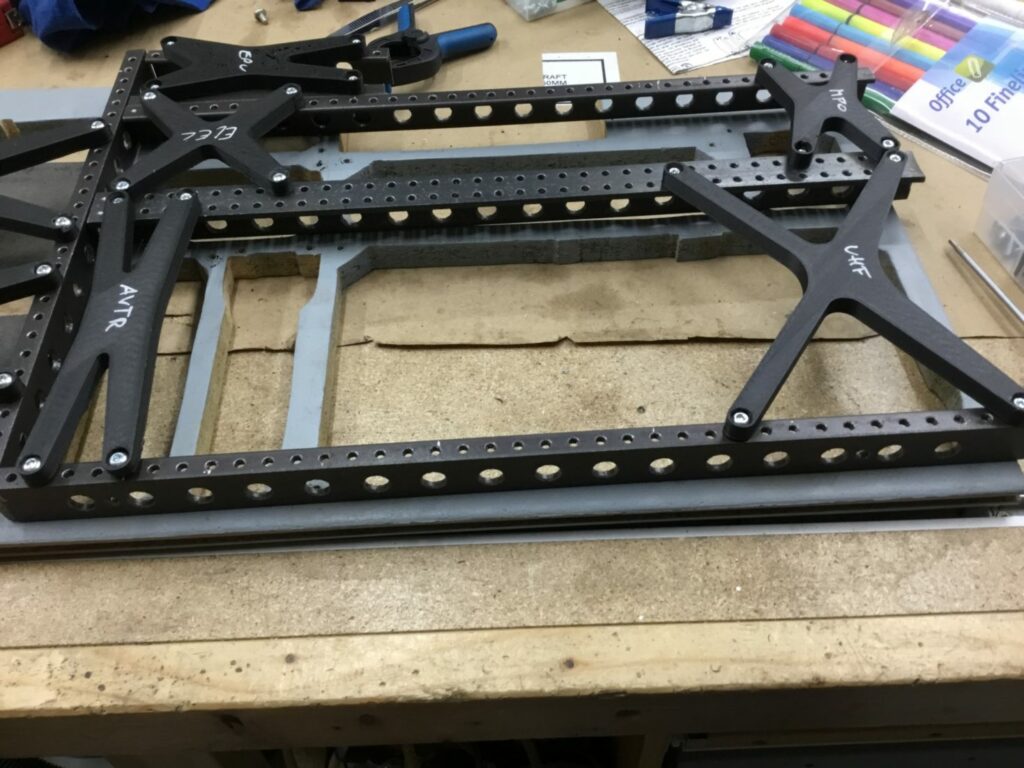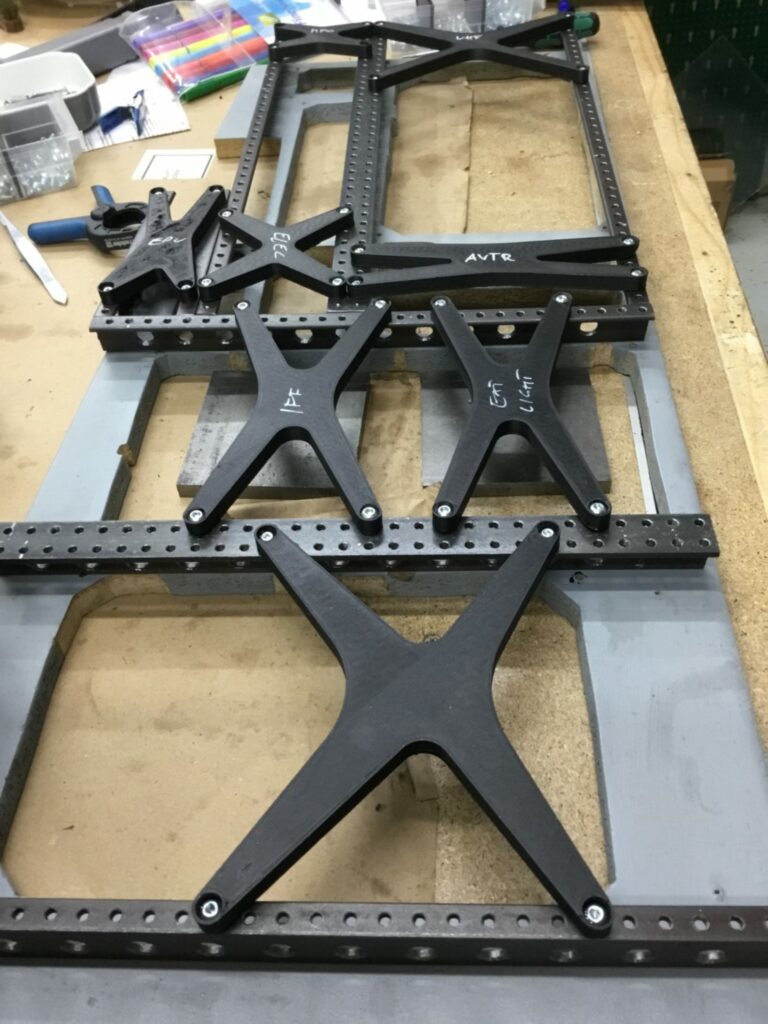 Comparison of the new and old versions show exactly the big difference of new layout.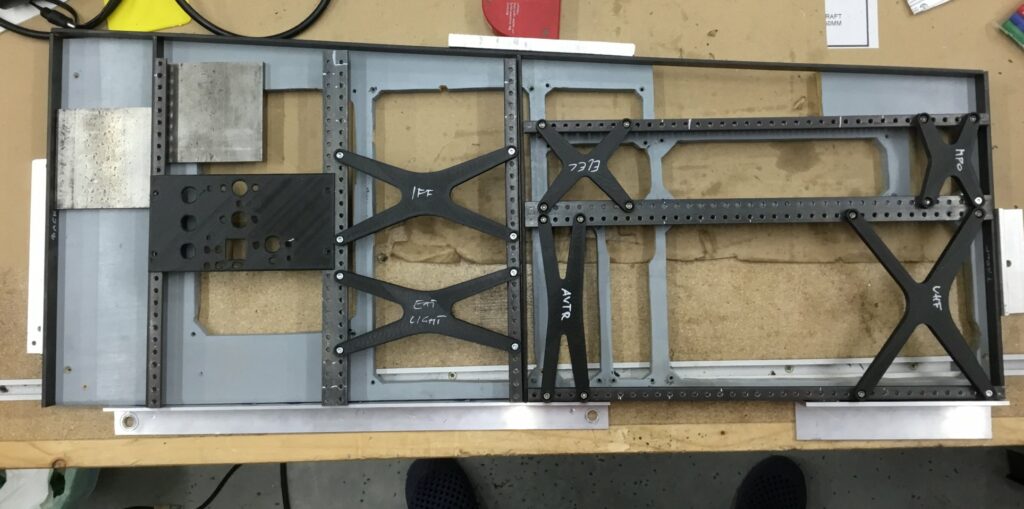 Fitted into the structure it looks very close to the real one (picture stitched together very amateurishly by me).
Welding will be done ASAP 🙂