At last the panels can be mounted 🙂
I finally managed to print my Dzus fasteners heads and spraypaint all the heads and screws in matte black.
In reality they are a very clever design, which lets you mount something with just a quarter turn of the screw.
My design is much simpler, I'm using M4x10mm countersink screws which are inserted into my 3D printed head.
The STL and FreeCAD files are available on my thingiverse page
Not too much of work to do, but it looks much more realistic than my old way of mounting (plain black Phillips head screws)
Starting with the plain screws in a scrapwood with _A_LOT_ of 4mm holes:
First step done 🙂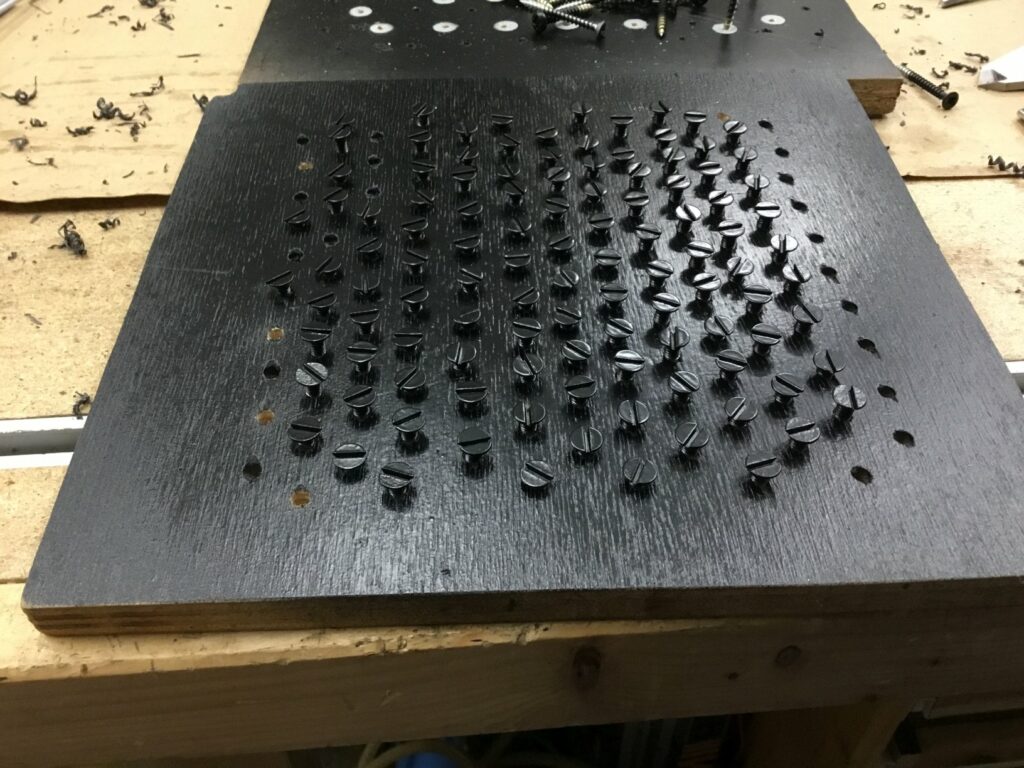 Now on to the printed heads. They also get one layer of matte black and one layer of matte clear spraypaint.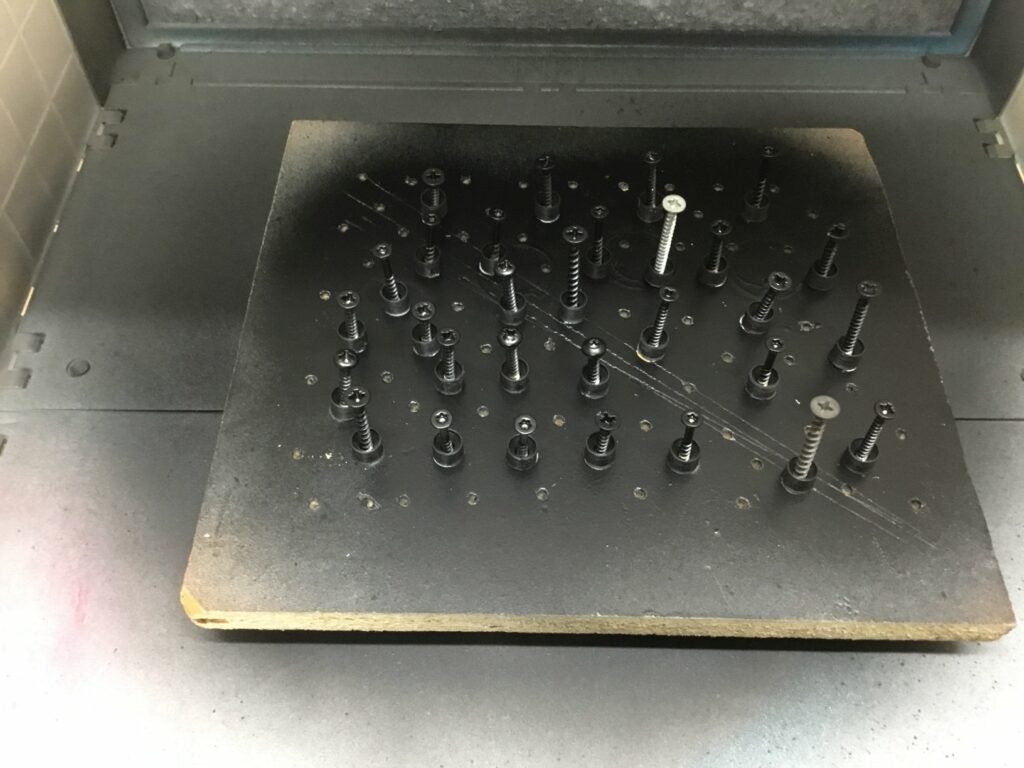 Once dried, the really look pretty nice: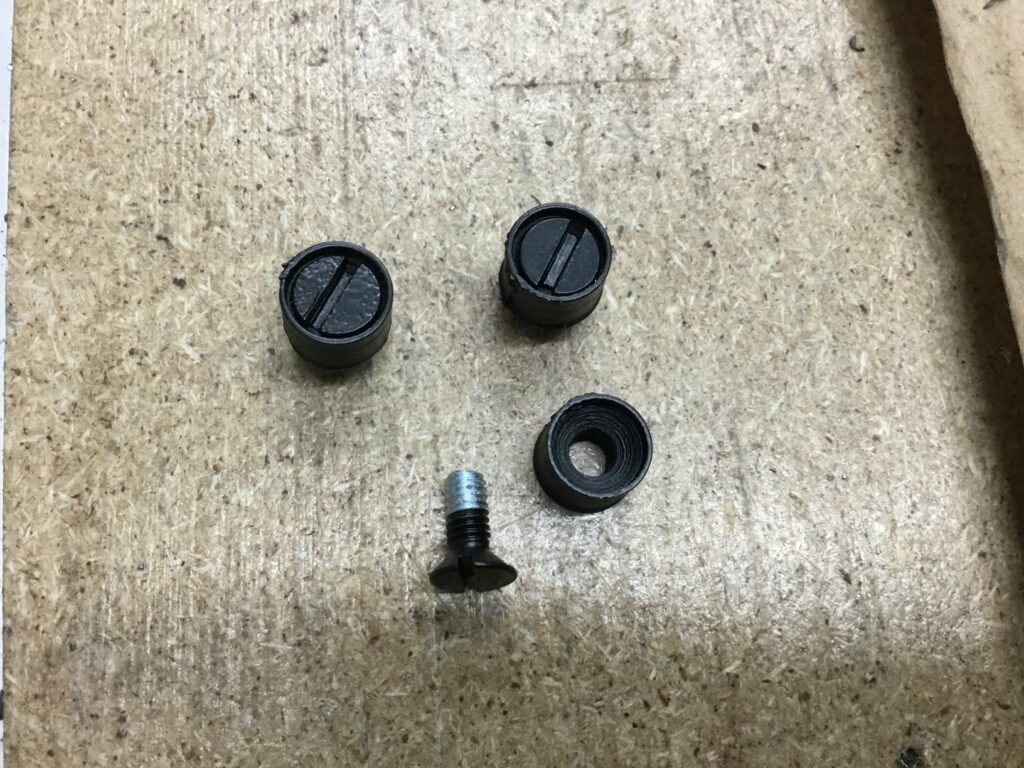 With a panel mounted, the look is quite realistic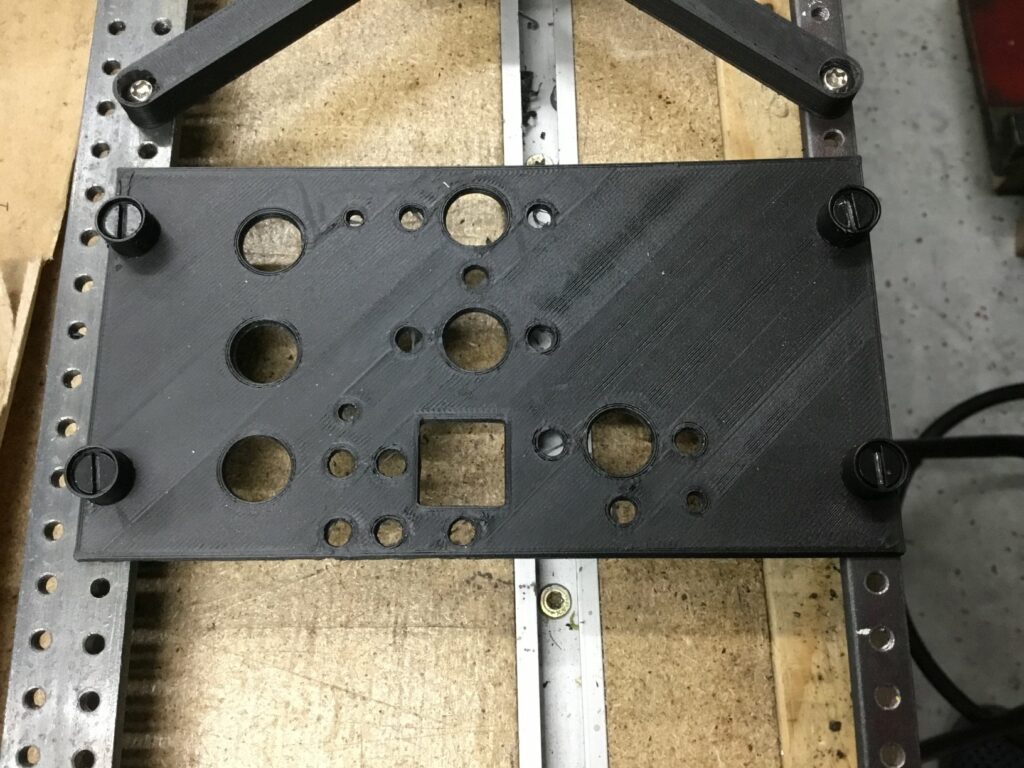 Also visible on the picture above are the finished front rails of the left console, here's a shot with the welding helper (to keep the perfect distance) in place: