Until now the throttle has been mounted to a piece of wood which made the whole thing quite flimsy.
Additionally it was a pain in the b..t to set height and distance to the throttleplate perfectly.
So I had to build something sturdier which also makes adjusting the position easier.
The first thing to do was to unmount and disassemble the old unit.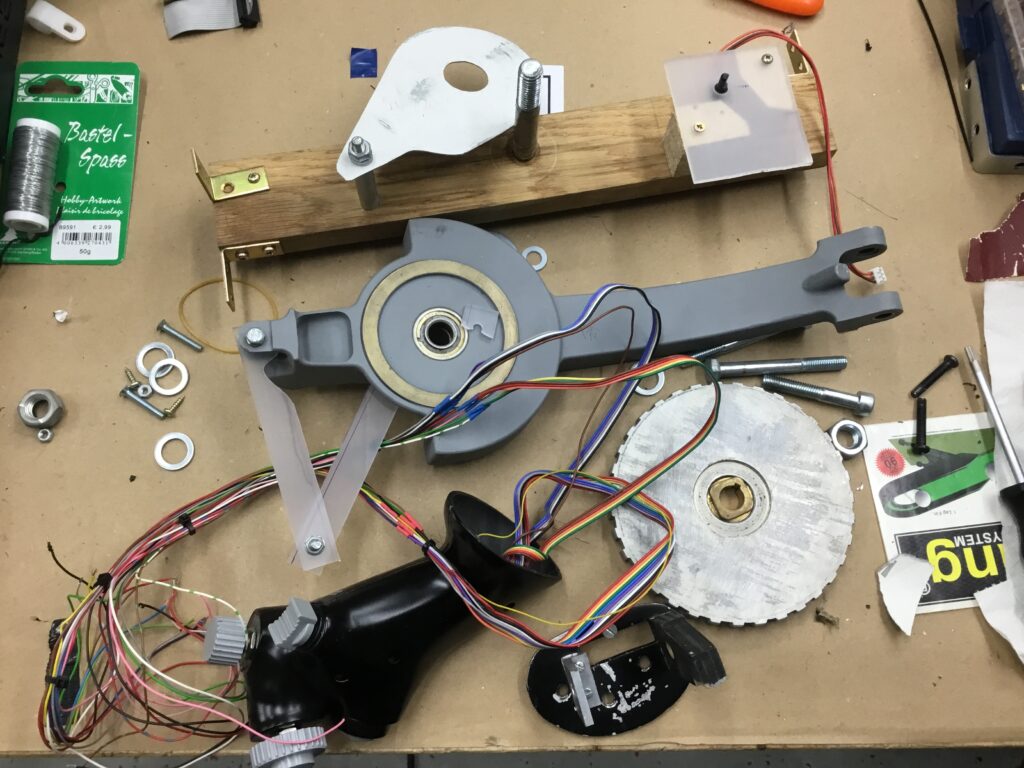 Next I replaced my old gripadapter with a 3d printed one. It also has the cutoff-release lever to restrict moving the throttle into the cutoff position and power off the engine accidentially.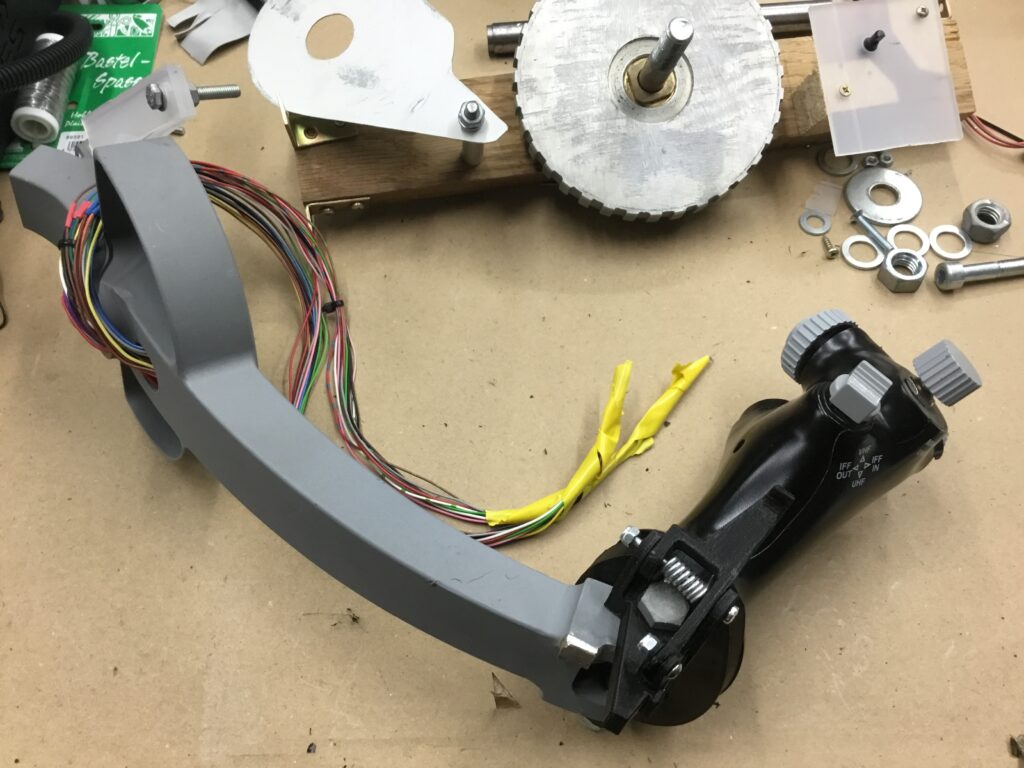 To make mounting and positioning easier I used my experience of building the simrig and used some of my 2020 Aluminium profiles.
Together with a 3D printed mountingplate everything is much sturdier than the wooden thing.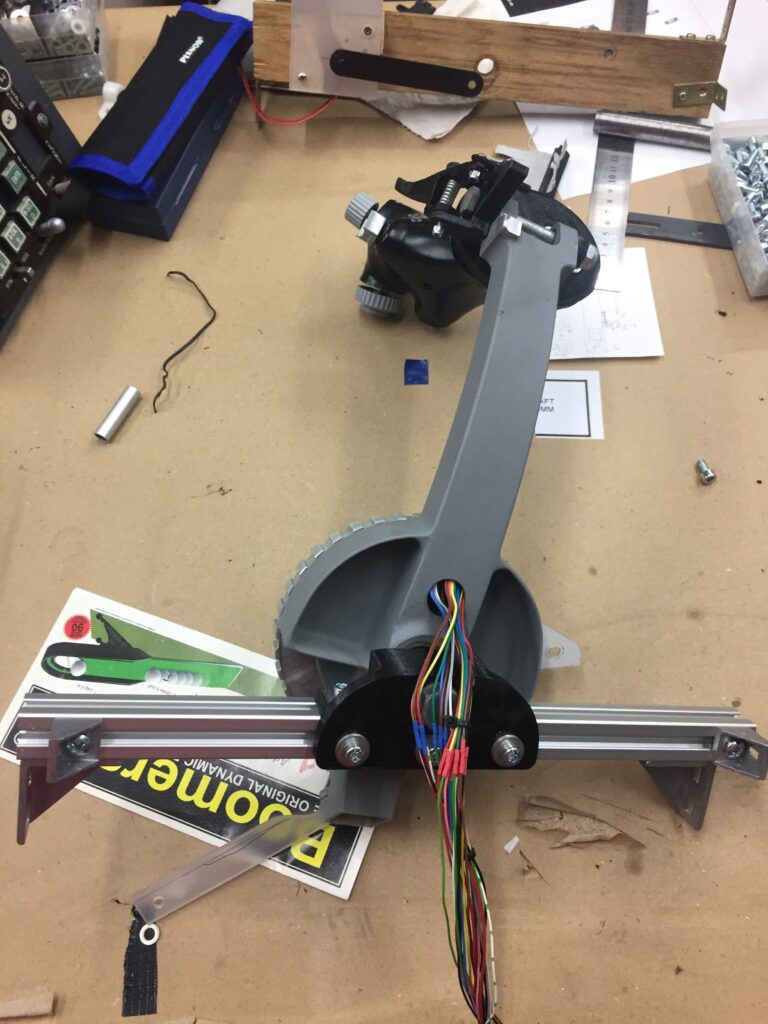 Inside the sim itself I used some small cutoff parts to create the possibility to adjust height and position.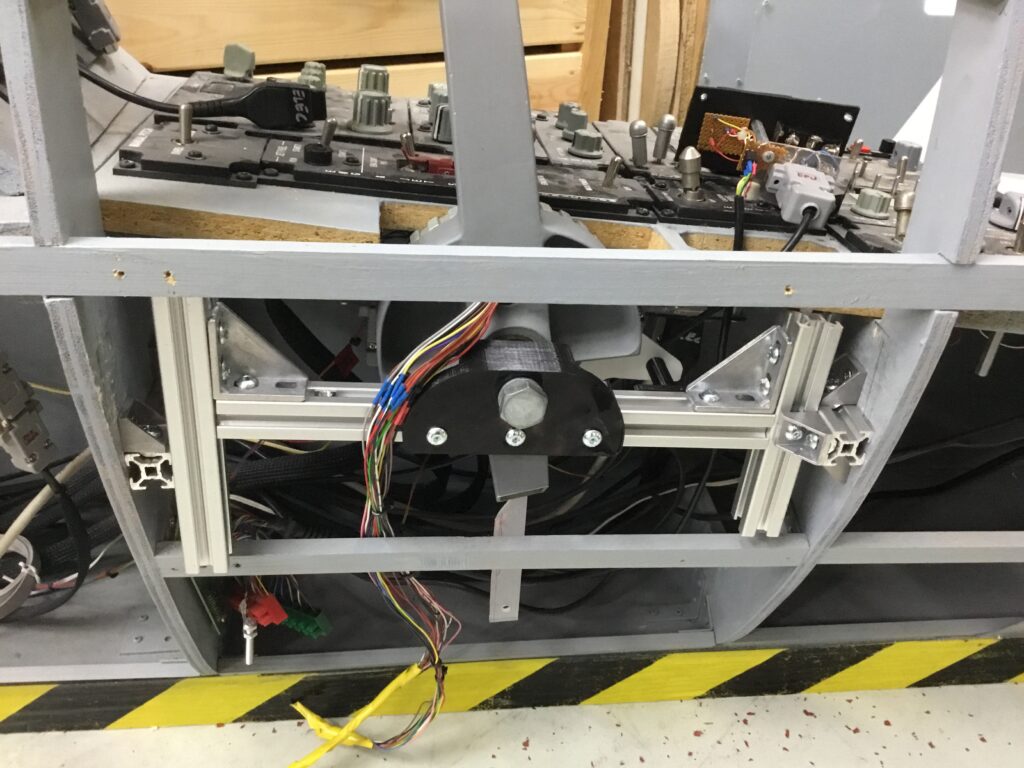 After some finetuning everything fit and the throttle moves perfectly inside the guiderail, afterburner and cutoff-release are working without issues.
And here's a video of the building process