Since the last simrig update I upgraded to a triplemonitor setup + addon monitor.
I really wanted triples for a long time and in spring 2021 the journey started with a new PC.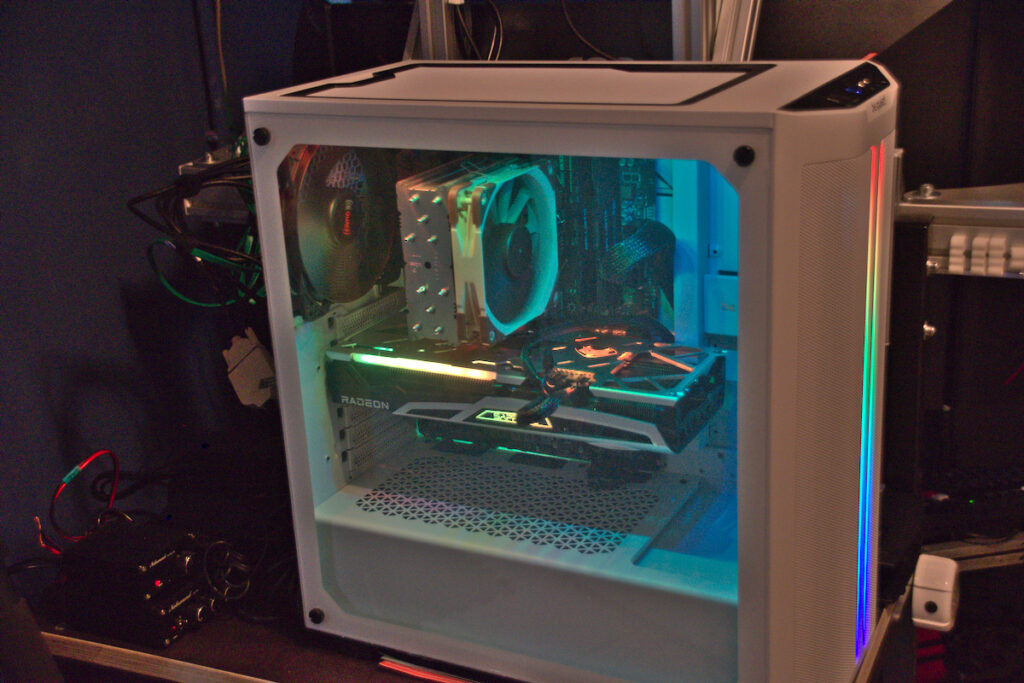 AMD Ryzen 5 5600X
MSI MPG X570 Gaming Plus Motherboard
AMD Radeon 6700XT
beQuiet! Pure Base 500DX Midi Tower
32GB DDR4-3200 RAM
1TB NVMe SSD
Before I went and bought the monitors I did a 3D model of the simroom, simrig and F-16 sim to see, if everything would fit together.
My first monitor is an AOC 32″, but this version is not available anymore. So I went with the newer model which fits perfectly.
Once the aluminium profies, angles and other things have been ordered, I prepared all parts with my bandsaw and milling machine. Afterwards it was just a matter of screwing everything together.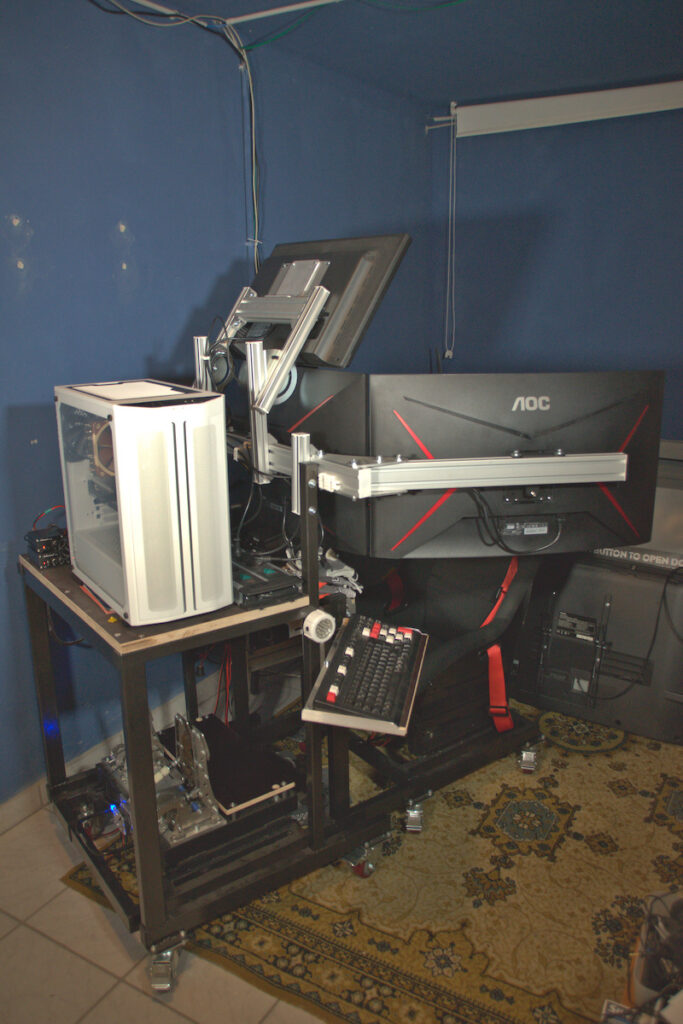 To adjust the side monitors I'm using Simlab's "Vesa Variomounts". After doing the adjustment for the 4th or 5th time, I really appreciated this fine work of technology ;).
During a race I like to have some strategic information available, so I'm using a 4th monitor above the triples to display a selfmade Simhub Dash.
I already had 3 Vesa monitor mounting angles, so I used one of them for the addon-monitor.
And that's the view when you drive in ACC in the Ferrari 488 GT3 :).