Phase 2 – Prototyping
After finishing most of the design work I started with programming the firmware and building a first prototype out of Plywood.
Hardware
Building the prototype is not all too complicated.
First I print out the 1:1 plan of the wheel
Since 320mm diameter is bigger than my DINA4-printer can handle, I print it on two sheets and glue them to the plywood board.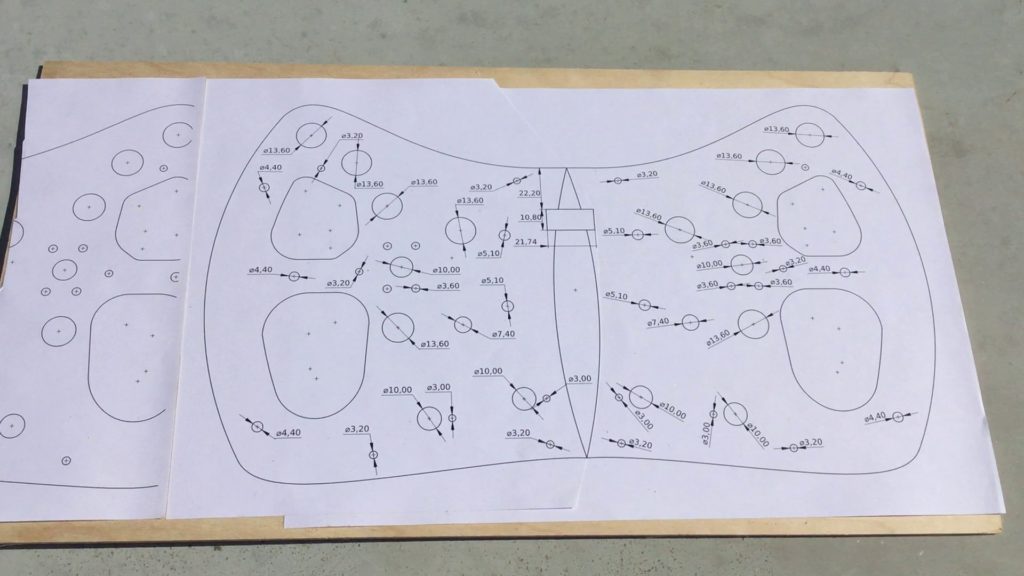 Next I drill out the holes for the buttons, switches and rotaries.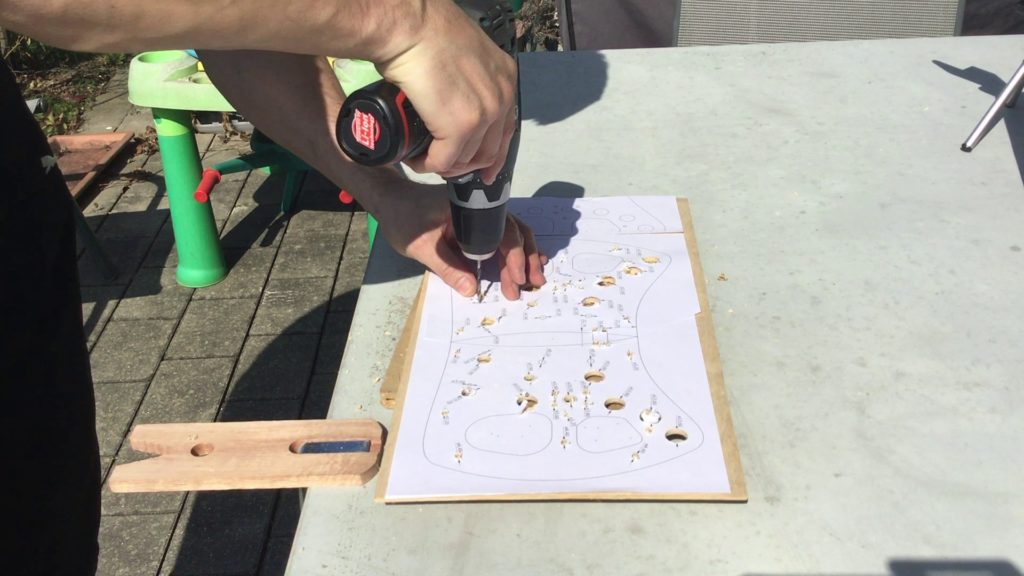 Finally I cut out everything. In plywood I use a fret saw, when doing the same in aluminium, I'm using a jig saw with a metal blade.
After mounting all the buttons and switches and adding the grips, I can finally test the reachability of all the buttons and I must say, I'm very satisfied with it.
All 3d-printed parts are printed very fragile, with only 1 top/bottom layer, 1 outer shell and 5% infill, so I don't waste too much filament, if it doesn't fit like intended.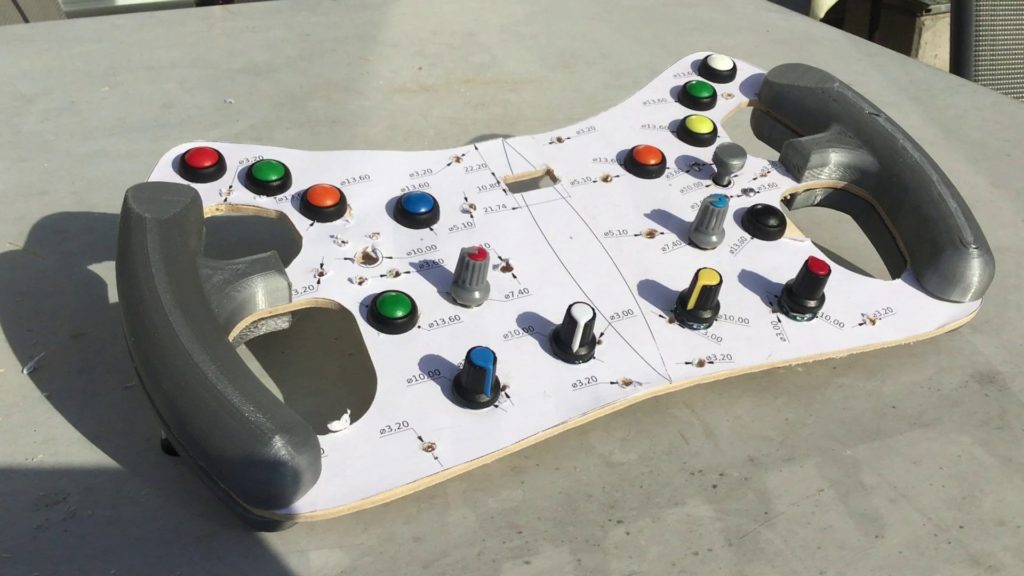 Firmware
It's hard to show programming in pictures 🙂 but I have a short video of the configuration management part.
The wheel will be able to save up to >200 configurations, but I limited to 10 at the moment.
Each configuration has the following parameters:
BitePoint On/Off:
– Off: Both clutch paddles will be seen as 2 seperate analogue axis of the joystick
– On: Only one axis of the joystick will be used as clutch axis, with a bit point mode, where the 2nd paddle uses it's whole way for just a little amount of clutch travel.
BitePoint Value:
Value in percent, where the bitepoint is located. A good video description how to set it, is available from Fanatec.
12Pos Mode:
– Const: each position of the 12 position rotary switch will keep the according joystick button pressed, as long as it is selected (12 buttons per switch).
– Pulse: each position will send a small on/off pulse of the corresponding joystick button (12 buttons per switch).
– Enc: Encoder mode, turning the rotary switch left/right will send an on/off pulse of the corresponding joystick button (2 buttons per switch).
To enter configuration mode, I just have to press&hold both 2 funkyswitch buttons for 500ms, same to leave it again. Configuration is stored in EEPROM of the Arduino when leaving the menu.