AT LAST! Both sideplates for the wheelmount are done!It took me longer than expected, but after some boring, milling, cutting threads, filing and sanding both sideplates have been done, including the slot for the angle adjustment.
I added a small line of 5mm threaded holes as mounting points for accessories (keyboard tray, button box, …)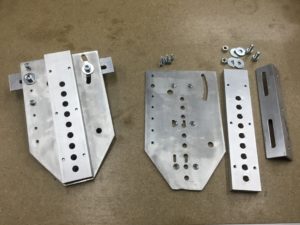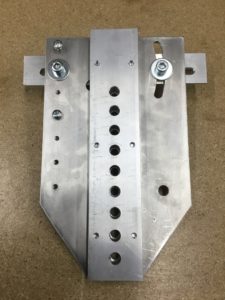 The steel has arrived, as soon as I get some time and the weather stays ok I want to start with my welding experiments.
At first I will do a lot of testing until I really will be able to start with the frame.