Work on the new rig has begun.While I was waiting for the frame's steel, I started to design each components in FreeCAD. This makes producing the actual parts a lot easier.
I started with the wheelmount part – these parts will be made out of Aluminium, I have all of the material already in my stash.
When a part is drawn in 3D, FreeCAD is also able to create the appropriate technical drawings for it.
For example, that's the drawing for the sideplate of the wheelbase, done to help during the milling and drilling process.: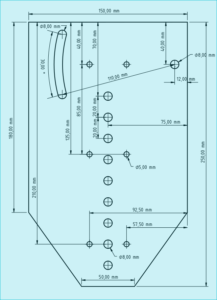 I've already been in the workshop an started with the sideplate and stiffener. Most of the drilling and milling is done, the slot for the rotational adjustment is still missing.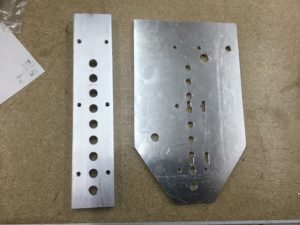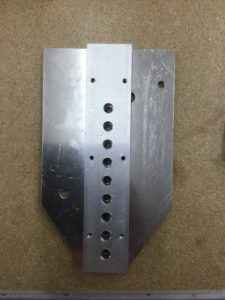 Because I used a lot of leftover material from older projects, the plate does have some holes, but stability should be ok, nevertheless.
Also the CAD assembly of the frame (without seat and pedal mounts) has been done.