Until now the MFDs, monitors and the electronics for them have been mounted seperately on the middle console.To make working on it easier, I decided to move all parts into one, which can then be mounted on the console.
On days without enough time to go to the workshop I started FreeCAD, designed a 2-part mount and did a fast prototype with my 3D-printer.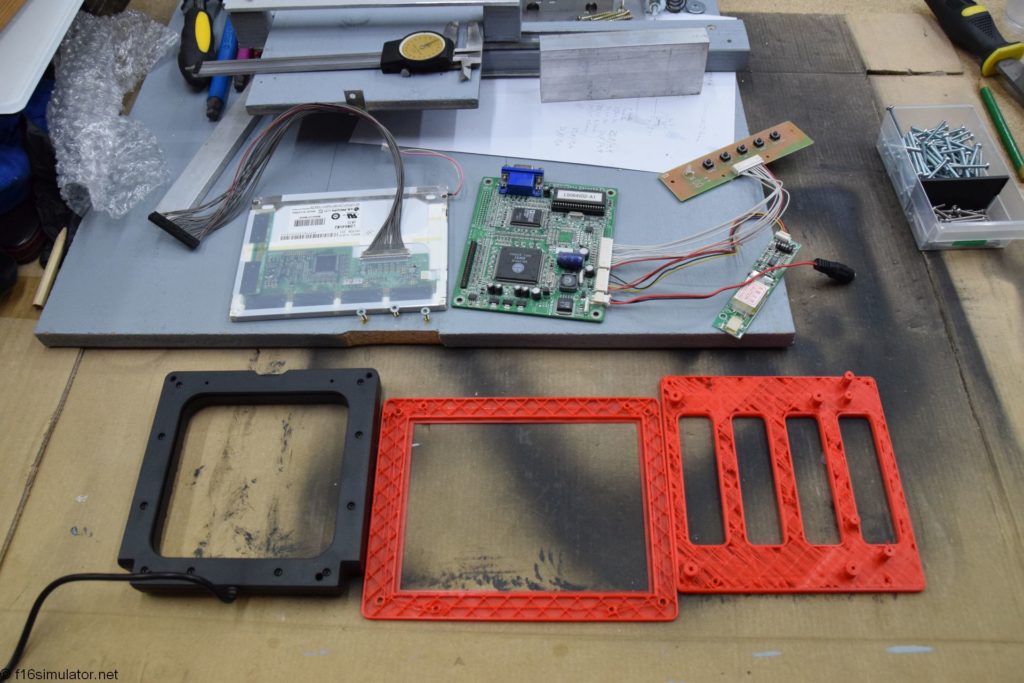 Backrow from the left: monitor, controller card, button panel and converter
Frontrow: TM MFD, monitor-holder, board-holder (which also holds the monitor in place)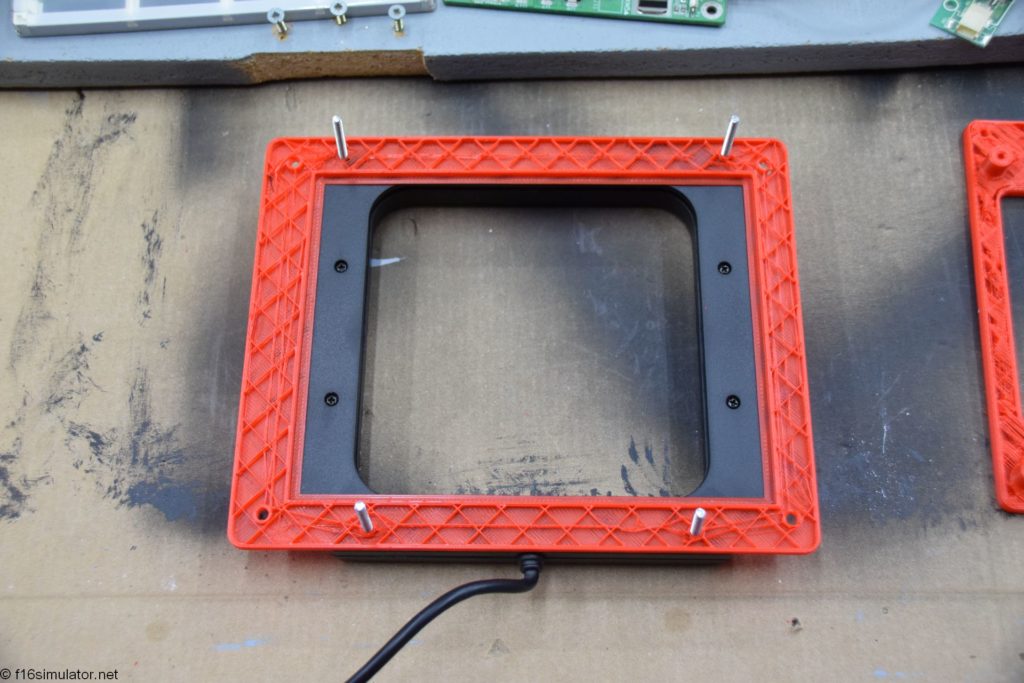 The monitor-mount is screwed to the MFDs.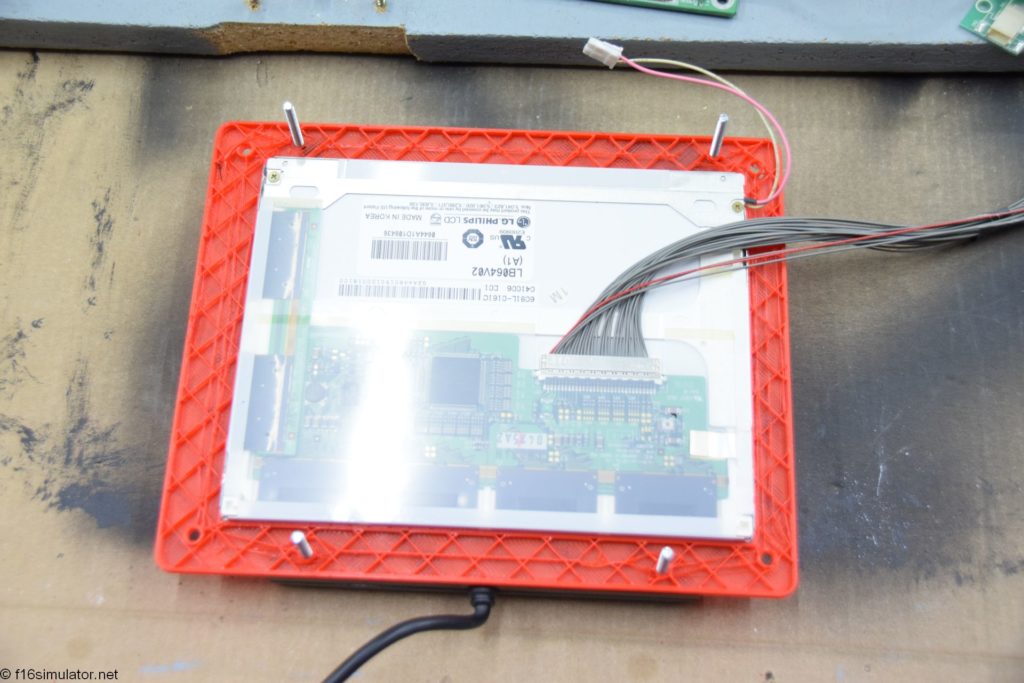 The monitor itself is just pushed in – it's a perfect tight fit!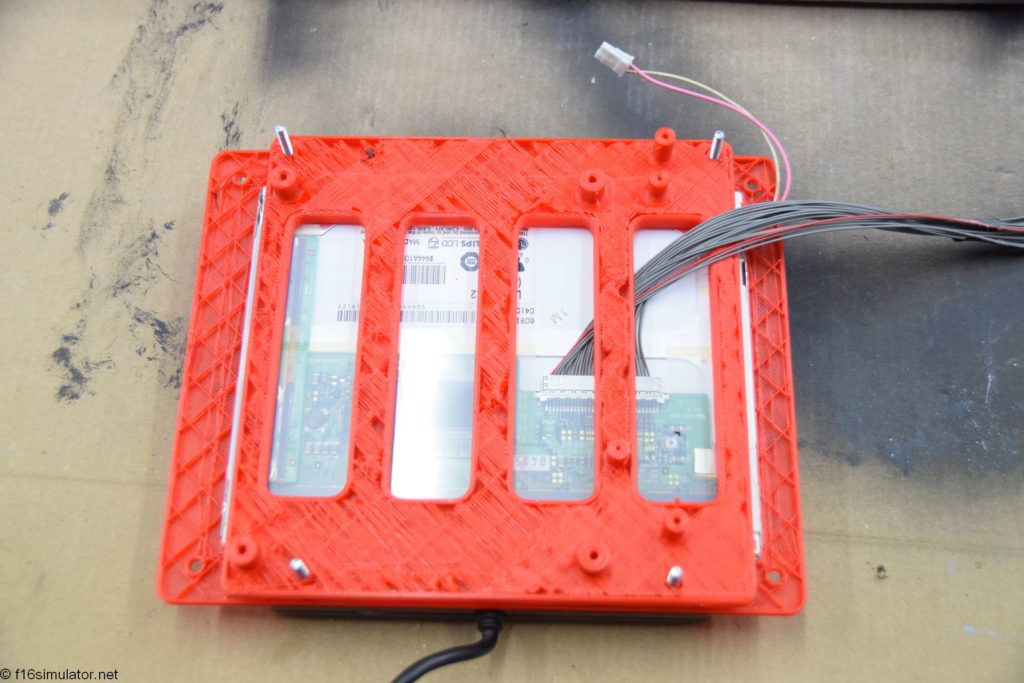 The screws also double as mouting screws for the boardholder. This pushes the monitor against the MFD and keeps it from falling out.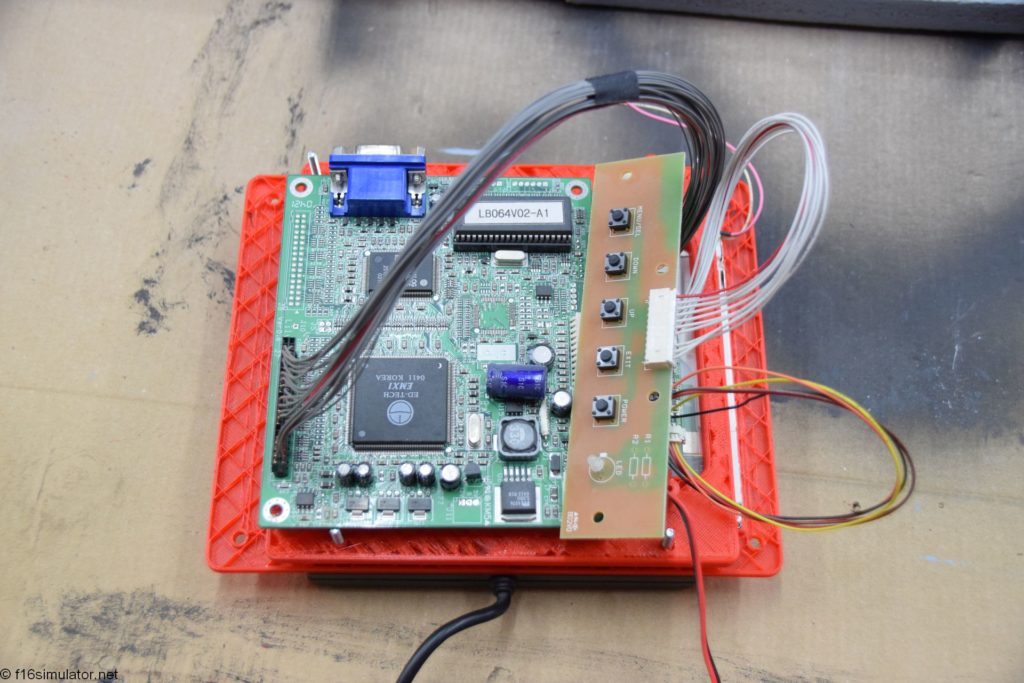 At last the 3 boards are mounted to the boardholder.
With this first prototype I made some mistakes on the mounting holes for the boards. The new version fixed this already.
Here's the sandwich-buildup:

The monitor-holder will be thicker when printed completely of course.