YESSSSSSSSS! After endless welding, sanding and painting, all components are done!
Since I have finished each components critical for the measurements of the baseframe (pedalmount, seatmount), I could weld on the missing vertical posts. I also added the mounting plates for the casters to the frame.
To check the fit between the posts I needed to do the wheel-plate. My first design was 4mm aluminium, but I really like the look of the 12mm coated plywood much better!
Everything fits together 🙂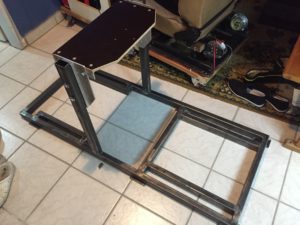 The whole seat assembly has also been done – all parst are painted and everything is screwed together!
Everything needed for a seatmount: steel frame, slides, 2 small bass-shaker plus mounting plate and a big bass-shaker with a biiiiiiig mouting plate *gg*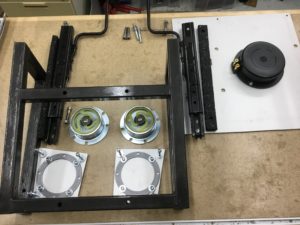 To mount the small bass-shaker to the frame, I added 2 mounting plates made out of aluminium and printed a 3mm PLA distance ring.
Testfit on the painted baseframe:

At last mount the frame and the plate with the Reckhorn BS-200i to the seat and put it on the Rig for posing ;):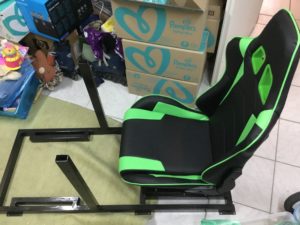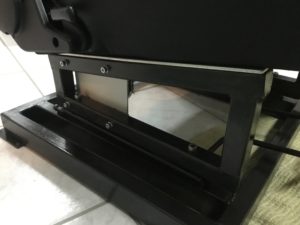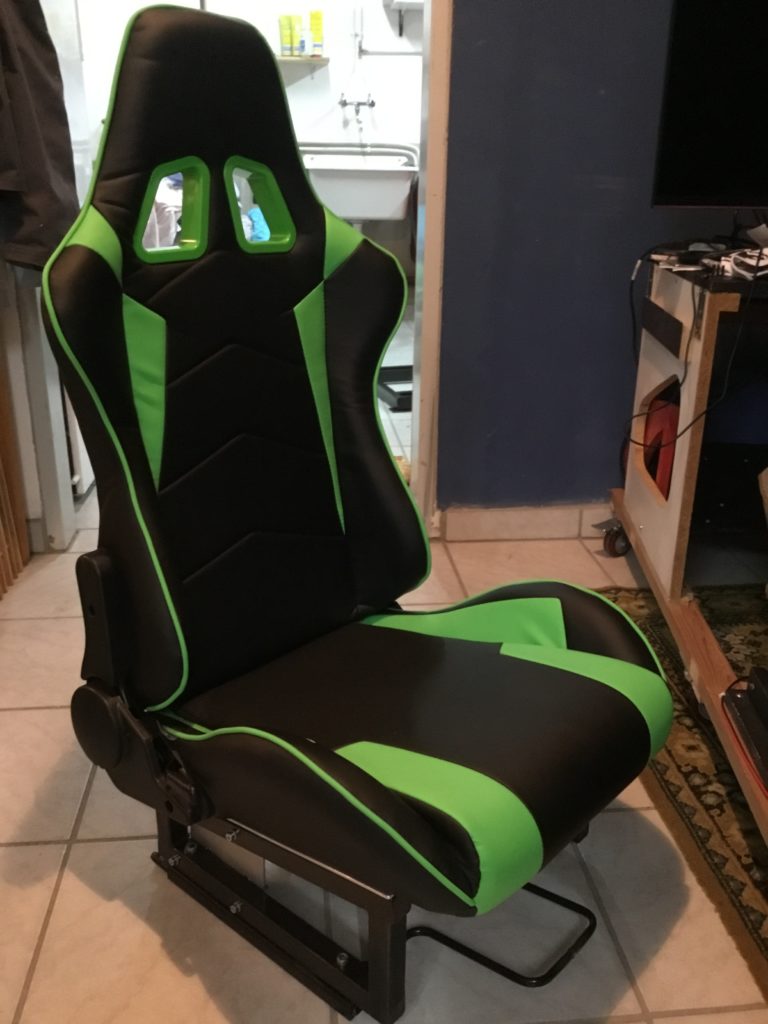 All the timeconsuming and dirty work has been done and now I can concentrate on dissambling the old rig an putting together the new one – screw everything together, lay all cables and other small things.
Since I also received my new gaming monitor (which is much lighter than my old TV) I decided to lengthen the weelplate a bit and put the monitor directoy behind the wheelbase.
This way I don't need a monitor stand/mount, and one I decide to go 3-monitor-setup I'll do my research then.